Articles
Infographic: A Pentagon of Principles for Analytics
Does your organisation struggle with understanding how to use analytics? These days it is not uncommon that doing 'Analytics' means different things to different people. The 'Pentagon of Principles' clarifies the potential and best practice uses of analytics across an organisation.
Take a look at our Infographic on A Pentagon of Principles for more information.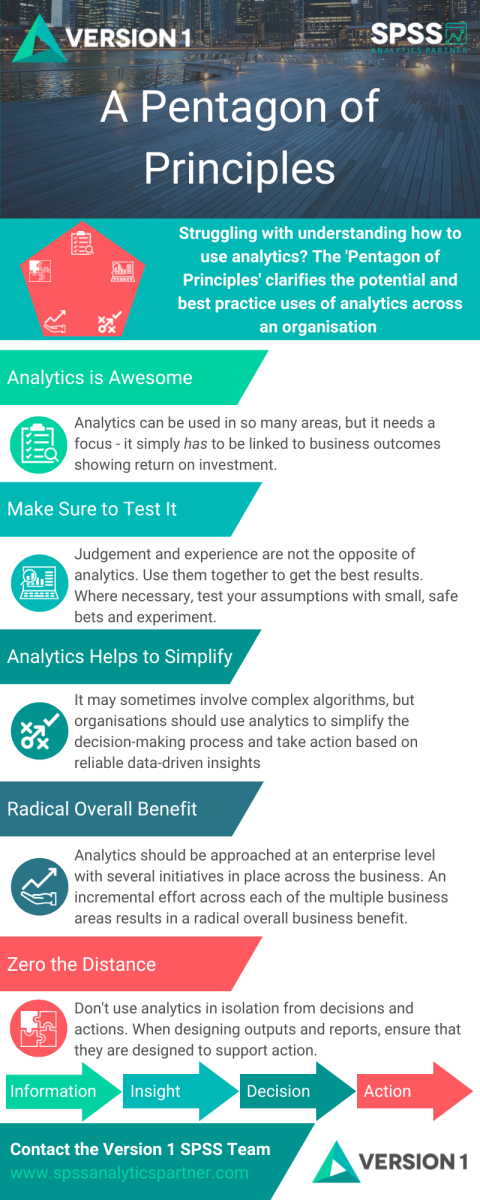 Version 1's experienced consultants are on hand to help you understand your SPSS needs – from consultancy and training to finding the best software and license type for your analytical and usage requirements. Contact us to discuss your requirement and identify the best SPSS solution for you.
Related Articles
Take a look through our SPSS Articles covering a broad range of SPSS product and data analytics topics.
Arrange a free consultation to discuss your analytical needs, and identify the best solution for you.