Bring Data to the Heart of Your Decision Making
Software Solutions: Boost Your Data Capabilities
Explore Our Tailored Training Services
Explore Seasonal Training Discounts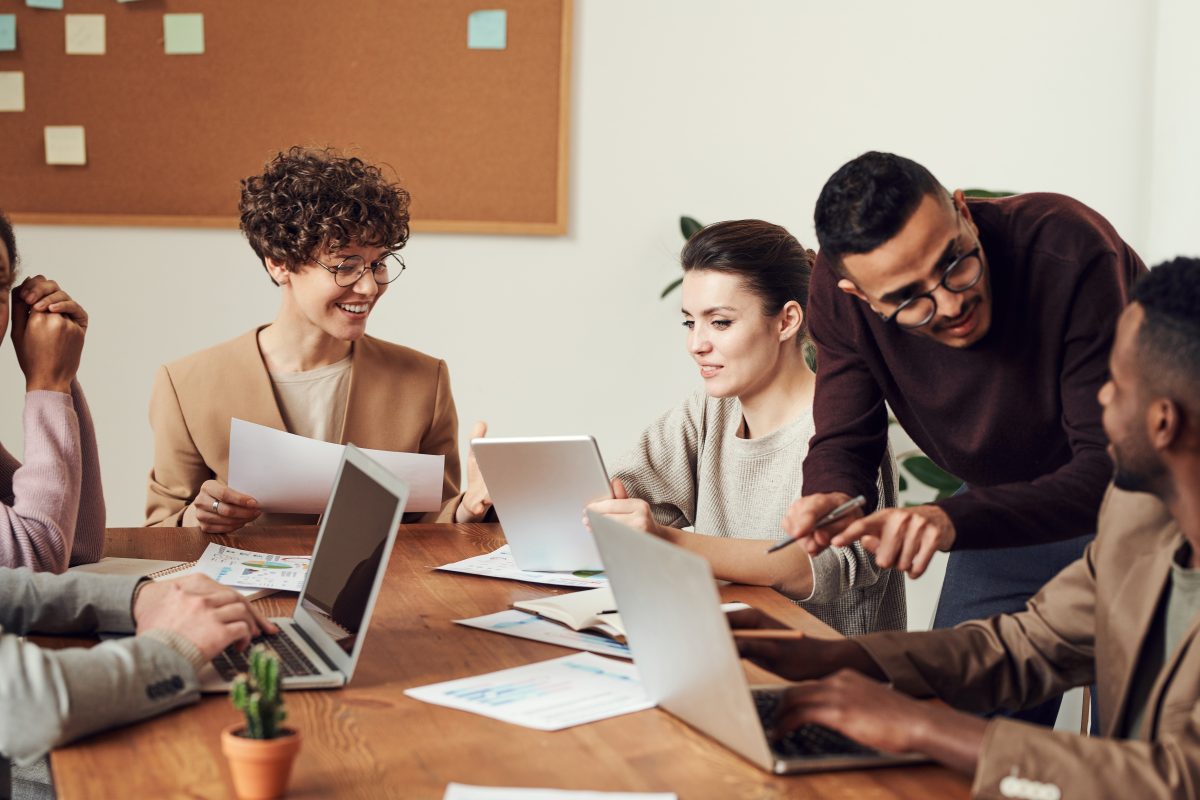 Over 20 years of Version 1 SPSS Analytics delivering data excellence, providing analytical software, installation services, analytical consultation, and training.
We work together with organisations to supply the right analytical software, design the best solution for your requirements and provide all the support and services for you to excel in your analytical journey.
"We are opening up a whole new approach for predictive and prescriptive analytics in oil and gas."
Steven Benn, Manager Exploration & Production Technologies
Santos Ltd.
"Choosing SPSS Statistics Base and SPSS Modeler has been very advantageous. Proof lies in the results achieved and the fact that we rely so much on the tools. We will continue to seek other SPSS Inc. tools that will help us gain competitive advantage."
Market Planning and Bundling Department
VTR GlobalCom
"Personalised up-selling recommendations enable many agents to generate value in a single contact, allowing them to recommend the purchase of certain products to the client they are speaking to."
"We are enthusiastic about the results so far. The software has far exceeded our expectations. SPSS enables us to quickly and effectively identify likely groups in our base of six million mobile customers for marketing actions aimed at value retention and value creation. We can quickly translate this valuable customer knowledge to segment-specific actions and get a much higher efficiency out of our marketing investments."
Leen Molendijk, Implementation Manager, Predictive Marketing
KPN Mobile
"Because there is now a consistent approach to analytics across the business, it's easy for our analysts in different departments to collaborate – enhancing our understanding of the factors behind churn. "
Anthony O'Neill, Director of Planning, Insight and Analytics
Eir
"Version 1's high level of expertise with the tools and deep understanding of our industry helped us to embed commercially valuable predictive analytic capabilities into our business processes and start realising the benefits very quickly."
Anthony O'Neil, Director of Planning, Insight & Analytics
Eir
"SPSS's technology is highly intuitive, enabling analysis to be undertaken extremely quickly. For simple tasks we often get the answer we're looking for in just a couple of mouse clicks —this is a true advantage to any competitive offering."
Federico Cesconi
Cablecom
"Seeing the world through the customer's eyes is the heart of our business. Customer information and feedback is key to this process and is enabling us to take a proactive approach to one of our industry's most pressing problems."
Federico Cesconi, Head of Customer Insight and Retention
Cablecom
"Even before completing the final models, we were able to surpass our original target – and increase the campaign response rate by 100 per cent."
"Excellent course for an excellent product."
"The expertise and dedication of the Version 1 consultants who worked with us exceeded our expectations. They really took a 'partnership approach' to ensure we achieved all of the objectives on this project."
Michael Morris, Infrastructure Manager
Safefood
"The one-to-one training in Modeler was great – very hands on, very personal. There were so many opportunities to ask questions and afterwards I was in a position to dive right in to my analysis of our wholesale data."
Emily Brick, Data Analyst
Musgrave
"Our turbines have an alarm built in by the manufacturer which is triggered 30 minutes before a major failure, but with our data, we can predict such an event 30 hours before it happens."
Erez Daly
Israel Electric Corporation
"We have already made huge progress in improving root cause identification, optimising operating conditions and reducing operational costs in specific processes."
"Analytics gives us a method of assessing impact of factors that we may not be able to measure directly – so that we can do more with the data we already have, instead of making big investments in high-tech equipment."
Matthiew Lirette-Gelinas
IBM Bromont
"IBM SPSS predictive analytics software has given us the means to learn systematically from our experience. By learning from the history, we can know today who will buy a given product in the future."
Ola Gistafsson
Länsförsäkringar
"With predictive analytics, we were basically able to close a hole in our pocket where money was leaking out steadily. We were also ready to show that this was just the beginning."
Bill Dibble
Infinity Property & Casualty
"Our people at the front lines taking claims are now making decisions that adjusters in the field would have made in the past. To make it work, we needed to balance that extra empowerment with a greater degree of accountability—and employees who were comfortable with that new balance."
Bill Dibble
Infinity Property & Casualty
"I enjoyed the course; it will be of great benefit to my professional (and academic) work in the future – thanks!"
Sharyn Carley
St Brigid's Hospital Balinasloe
"Excellent course showing the versatility of Syntax."
Diane Eller
Northern Ireland Housing Executive
"The examples were very good. Excellent course for general introduction to the subject Time Series Analysis & Forecasting."
Ajay Oza
Health Protection Surveillance Centre (HPSC)
"I really enjoyed the training and it's already helped me in a meeting today regarding data exports to be used in SPSS."
Hazel Quigley, Researcher
Health Research Board
"Very interesting course with a lot of tools beneficial to my work. Customer care from very welcoming and good as usual!"
Fiona Scullion
Council for the Curriculum Examinations & Assessment (CCEA)
"While previously the full investigation process might have taken weeks, we're now able to track down fraud cases within days. We typically express the added value of our department in terms of financial results. By using IBM SPSS Modeler, these results have doubled each year since 2007."
Andor de Vries, Fraud Analyst
Zorg en Zekerheid
"Very useful course for beginners and also as a refresher to statistical concepts. Good to have many examples. More practical knowledge gained."
Tania Percy
South Yorkshire Police
"As we draw towards the successful conclusion of the project I want to express my thanks to your staff and my admiration for their skills and professionalism."
Loman O'Byrne, Chief Executive
South Dublin County Enterprise Board
"The SPSS scanning process and capability to drill down into our public consultation survey data has become a bedrock on which the project can move forward. Our increased survey and analysis capability has also impressed several partners who have now fully bought into the National Reassurance Project in Oldham."
Keith Bentley, Chief Superintendent of Operations
Oldham
"Measurement is critical to give us an accurate picture of the way things are in the field and identify areas for change or improvement. UNICOM Intelligence is an excellent tool that enables us to measure and immediately understand what is occurring and then take appropriate action."
Chaim Gatt PhD, Director of Research and Statistic
Ministry of Education's IT Division
"Literally hundreds of intervening variables have been identified and SPSS software has proven invaluable in determining which of these have the most impact when planning and delivering services."
Dr. Tony Alderton, Researcher
Kent County Council
"Now, by using SPSS expertise and their online survey capabilities, it was easier and faster to measure opinions. UNICOM Intelligence is an excellent tool that enables us to collect feedback in a timely manner and also deliver huge cost savings to the organisation."
Ian McKenna, Head of Framework Awards
HETAC
"By using the software tools provided by SPSS, we have cut our processing time by 70 percent.… Because the output generated by SPSS is so impressive, it makes people in authority sit up and take notice of your results."
Jacqueline Martin, Principal Support Officer
East Ayrshire Council
"Course was excellently presented with a clear overview of research and statistics principles and the IBM SPSS Statistics software package. I found it challenging but very informative and a useful introduction to IBM SPSS Statistics."
Paul Sheehan
Cork Simon Community
"The course was very informative and I could see throughout the course where I could apply the techniques within my own work."
Jennifer Dunne
An Garda Siochana
"The training course was really beneficial with a balanced combination of theory and exercises! The training material was clear and practical, and Version 1's trainer using an interactive approach, was well organised and capable to cover all aspects and topics of the course thoroughly in a professional manner. I would highly recommend the course to others!""
Federico Nolasco, Data Analyst
Solaris Consulting Ltd
"We have no intention of changing our software, as we have been highly satisfied with all aspects of the solution. Simply put, our daily operations would be impossible to solve satisfactorily without IBM SPSS software."
"Version 1 were brilliant. they helped us turn our situation around so that we are now spending 80% driving outsights out of our data and 20% of our time actually collating data. We are now able to concentrate our time and resources implementing our customer strategy."
Stephen Moran
Bank of Ireland
"With IBM SPSS Modeler, we have been able to transfer 80 percent of our money-laundering detection resources into bringing new business into the bank."
Francisco Ruiz
Bancolombia
"Without Modeler, it would be difficult to detect relationships between originators and beneficiaries who send and receive transfers internally. Criminals use these networks precisely because they won't be detected by traditional systems."
Felipe Correa
Bancolombia
"I really enjoyed the course; it was exceptionally interesting and well-paced. I think it will be extremely beneficial in my work."
Padraig O'Brien
Allied Irish Bank
"They are very quick to respond to any queries, issues and the support is exceptional. The responses are always very quick and easy to understand."
Lisa Rowley, Software Asset Management Officer
University of Wolverhampton
"Version 1 seems to be a company of the right size to be able to give good service to people in my position. Not too small to have resources and not too big to be too formal and procedure-driven. The people I deal with are helpful and know their stuff. I'm very happy with Version 1."
Peter Armstrong, Business Support Manager CiCS
University of Sheffield
"Version 1 are always quick with a response to my e-mails and are always really helpful in supplying me with software, license keys and any information that I require."
Jane Murphy, Application Manager
King's College London
"Quick, efficient responses to queries and always looking to assist with our problems. "
Graeme Smith, IT Development Manager
Heriot Watt University
"Excellent response to my (many) queries by extremely knowledgeable & helpful staff."
Keith Wood, IT Purchasing & Supplier Relationship Manager
City University of London
"They provide a good prompt response to queries. They are friendly and effective."
Peter Harrison
Brunel University
Advanced analytics technology configurable to your needs
Version 1's fully tailored approach to analysis is designed to identify the best analytical solution to enable you to achieve your analytical goals and suit your business needs.
SPSS Software Licensing can be complicated; let us simplify it for you.
Latest from our Learning Hub
Find out more from our SPSS experts in our Learning Hub, which contains a wide variety of blogs, webinars, tech tips and whitepapers. Below are the latest published resources.
Require Further Assistance?
Our Version 1 SPSS Analytics experts have created SPSS resources to help you answer the most frequently asked questions and helpful installation guides. If you have a technical query, please log a support ticket for assistance.
Arrange a free consultation to discuss your analytical needs and identify the best solution for you.