Articles
Infographic: Advanced Analytics for Healthcare
Healthcare systems face multiple challenges, including ageing populations, evolving healthcare needs and rising costs. We provide tailored end-to-end analytics solutions, allowing healthcare providers to inject ongoing intelligence into key processes to improve patients' access to high-quality care, supported by cost-effective operations.
Take a look at our Infographic on Advance Analytics for Healthcare for more information.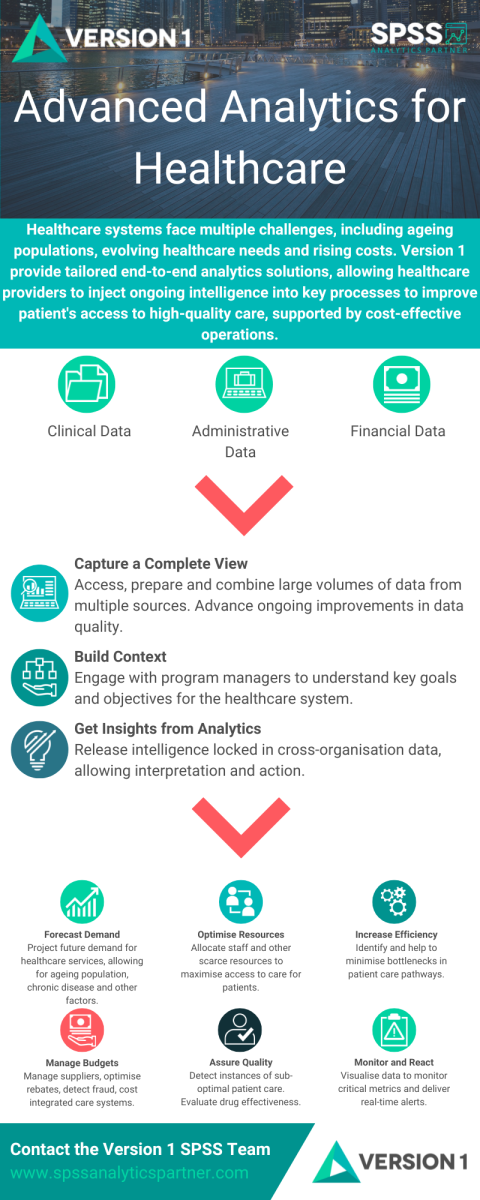 Version 1's experienced consultants are on hand to help you understand your SPSS needs – from consultancy and training to finding the best software and license type for your analytical and usage requirements. Contact us to discuss your requirement and identify the best SPSS solution for you.
Related Articles
Take a look through our SPSS Articles covering a broad range of SPSS product and data analytics topics.
Arrange a free consultation to discuss your analytical needs, and identify the best solution for you.