Articles
The Three Pillars to Actionable Insight
What are the secrets to success with analytics?
The truth is that there are many factors and forces at work that help build a successful analytics project and/or programme. The ultimate goal is Actionable Insight – the translation of information into recommendations that can be readily put into practice within your organisation. This can take many forms, from understanding who specifically to target in customer retention campaigns, to targeting marketing campaigns for key customer segments, or raising maintenance work orders for components in impending need of repair. Beneath all the examples however is a necessity for the Three Pillars to Actionable Insight. Without each of these, any analytical initiative is likely to fail.
Based on 20+ years of practical experience, Version 1 use the following Three Pillars to help the clients we partner with build successful and sustainable programmes of analytical initiatives.
Strategic alignment and understanding of analytical possibilities are both paramount to ensuring that the correct business opportunities are being identified, momentum is realised and return on investment is attained. Without these, a Lack of Focus stunts progress, often resulting in a continuous loop of small trials, unactionable reports and unfulfilled potential.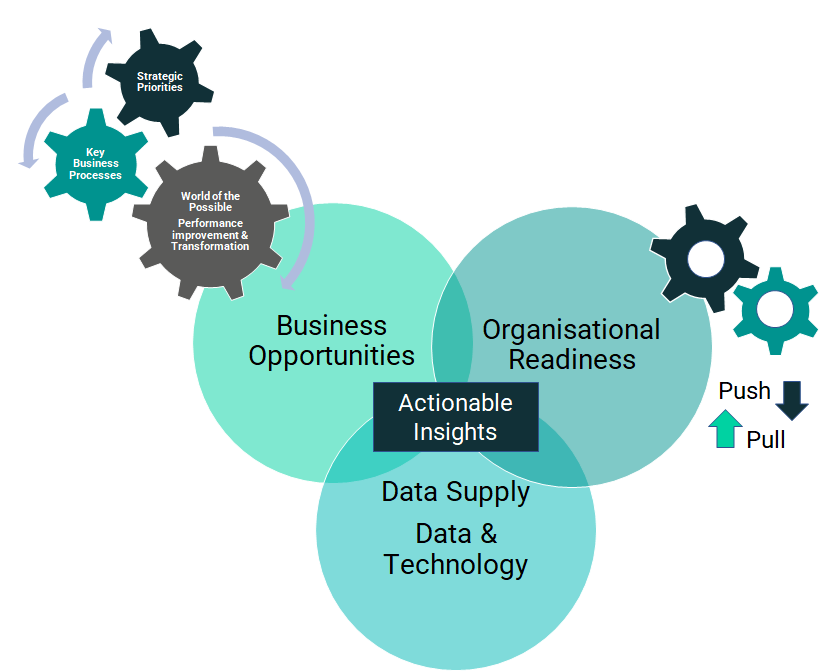 Poor results including inaccuracies, missed deadlines, confusing conclusions and unexpectedly substandard performance in initial evaluation tests are often a result of poorly prepared or insufficient data supply.
Without appropriate organisation readiness, analytical initiatives often suffer from low adoption. Key stakeholders in the business were not prepared or are either too busy, unwilling or not ready to action any potential recommendations.
Version 1's experienced consultants are on hand to help you understand your SPSS needs – from consultancy and training to finding the best software and license type for your analytical and usage requirements. Contact us to discuss your requirement and identify the best SPSS solution for you.
Related Articles
Take a look through our SPSS Articles covering a broad range of SPSS product and data analytics topics.
Arrange a free consultation to discuss your analytical needs, and identify the best solution for you.